1. What is the issue? Please be detailed.
when i try to submitted a new form to my odk servers the server send me the next message
"Required parameter form ID xml attribute missing"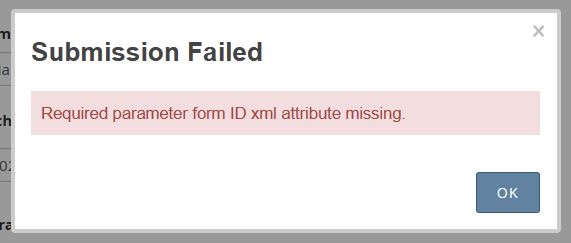 2. What steps can we take to reproduce this issue?
3. What have you tried to fix the issue?
i try to fix, change my form, change the version create a new proyect, but the error dosen't fix
versions:
(v2022.3.1-6-g7ff7e77)
client (v2022.3.0)
server (v2022.3.1)